Details
Rightly or wrongly, Something For Everyone is without a doubt the most derided and ridiculed album of Sammy Davis, Jr.'s career. The choice of material, the arrangements, and the LP's packaging all contributed to a massive commercial failure, and as Sammy's first release on his brand new label, Motown, it had the effect of torpedoing a major partnership between Sammy and Motown.
Seeking more financially rewarding and artistically creative territory, Sammy and his manager and business partner Sy Marsh decided in late 1969 to depart Reprise records, and a deal was struck with Berry Gordy, Jr. early in 1970 for Sammy to join Motown. Motown engineers came to record Sammy performing live at Carnegie Hall in New York in February in preparation for a new LP, and a splashy press announcement was made in April, heralding the creation of a new label, Ecology. This was a big deal.

For more details on how Sammy's deal with Motown came about and an accounting of how Sammy ended up leaving the label, please see the page on this website dedicated to an account of Sammy's overall recording career.

Part of the deal was that Motown would immediately release two sessions of recordings from October and November of 1969 (self-financed by Sammy) on the Motown label proper. Sammy had worked on these sessions with his regular producer Jimmy Bowen, and the arrangers were Sammy's musical director George Rhodes and a guitarist and session musician with the famed 'Wrecking Crew', Billy Strange, who had been working closely with Nancy Sinatra on Reprise. Their brief must have been to try and inject some soul into proceedings, something Sammy had struggled to achieve in the past. Despite occasional smatterings of James Brown-esque shouting, Sammy struggled to achieve it in this album also.

The song selection was a potpourri of current hits including Frank Sinatra's "My Way" (which had not yet developed into a song only Frank could or should sing), Elvis Presley's "In The Ghetto", Glen Campbell's "Wichita Lineman", and Cher's "You'd Better Sit Down, Kids" – the latter of which at least had some autobiographical relevance to Sammy given his recent divorce from May Britt. 

In effect, though, the collection was largely a tribute to the band Blood, Sweat & Tears, with three numbers covered from their eponymous 1969 LP: "Spinning Wheel", "And When I Die" and "You've Made Me So Very Happy". Sammy actually name-drops them at the end of "Spinning Wheel", saying "Thank you, Blood, Sweat & Tears!" Sammy was obsessed with the band, and spent considerable time in his live performances of the day extolling the virtues of the group. He would continue to co-opt their numbers into his live repertoire for the rest of the 1970s.

Motown assigned producer Deke Richards to be their liaison with Sammy and get the album completed and into stores. For the gatefold cover art, Richards later recalled: "Well, Sammy knew exactly what he wanted. Oh-oh, here we go. 'Deke, I want you to get me 50 pretty girls and bring them over here to the house. We'll shoot the LP cover here.'" Richards arranged photographer Ken Kim to run the shoot, which unsurprisingly turned out to be organised chaos – the finished product included a naked girl in the far back corner (with a strategically placed coffee table book), and an inside cover image with Sammy handing a joint to another girl, which had to be airbrushed out at Berry Gordy, Jr.'s personal direction. 

Needing to come up with an album title, Richards and Kim surveyed the finished artwork with Sammy amidst what appeared to be his own personal harem, and the gallimaufry of recorded tunes, and in desperation suggested Something For Everyone. In the end, though, the album instead provided little for anyone – Sammy was singing in a style that didn't necessarily suit him, and he was therefore bringing little fresh or exciting to the party. Furthermore, critics both at the time and since felt Something For Everyone lacked the 'Motown sound', which was true since it hadn't been recorded for Motown at all.

The album tanked commercially, which must have given Motown pause, given that the material Sammy had recorded live at Carnegie Hall was in a similar vein. Sammy laid down some in-studio tracks (from which one single was released on the new Ecology label in early 1971), before Sammy and Sy Marsh confronted Motown about their reluctance to release another LP and the relationship was quietly terminated. 

Sadly, Sammy Davis. Jr. became a Motown footnote, one in a not-inconsiderable collection of unlikely and failed Motown signings such as Tony Martin, Pat Boone, Bobby Darin, and legendary British actor Albert Finney. Berry Gordy, Jr. later explained these mis-steps: "Even though I would want to push the Motown sound, I always liked Broadway, always liked movies, and I tried at different times to do different things."
Sammy at Motown might have worked if it had actually been a different and collaborative experience – Marvin Gaye has said he wrote some material specifically for Sammy which was never acted upon. But as it was, Something For Everyone marks the nadir in Sammy's recording career. Little did he know, his greatest commercial success was just around the corner.
TOP TWO TRACKS

Hi-Heel Sneakers: Sammy takes this famous 1963 blues song by Tommy Tucker (real name Robert Higginbotham) and semi-successfully updates it to a James Brown-styled number, with some added bongo-led interludes and a long finish that acts as a nice way to conclude the album.



You've Made Me So Very Happy: One cut with connection to both Motown and Blood, Sweat and Tears. Co-written by Berry Gordy, Jr., it had been a #39 hit on Tamla for Brenda Holloway before Blood, Sweat and Tears' cover took it to #2 in April 1969. Sammy is clearly enjoying himself, supported with overly-generous lashings of organ and a backing chorus, which results in a sound that is very 1969 indeed…
DEEP CUTS

In The Ghetto: Arranger Billy Strange was living with songwriter Mac Davis at the time, and brought Davis' song to both Sammy and Elvis Presley at similar times. It impressed Sammy and his entourage (which included Rev. Jesse Jackson, who according to producer Jimmy Bowen insisted upon being in the booth during the recording session), but Sammy couldn't make the melody work for him. By the time they returned to the tune for Something For Everyone, Elvis had released it and had a #3 with it. No longer pioneering the tune, Sammy's recording instead became fodder for worst-of compilations such as 1991's Golden Throats 2: More Celebrity Rock Oddities!

For Once In My Life: Sammy plays this actual Motown tune as Stevie Wonder meets James Brown. While there's nothing particularly noteworthy about Sammy's cover per se, this song would quickly take up a permanent place as the 'energetic, uptempo' number in Sammy's live act, right the way until the end of his career.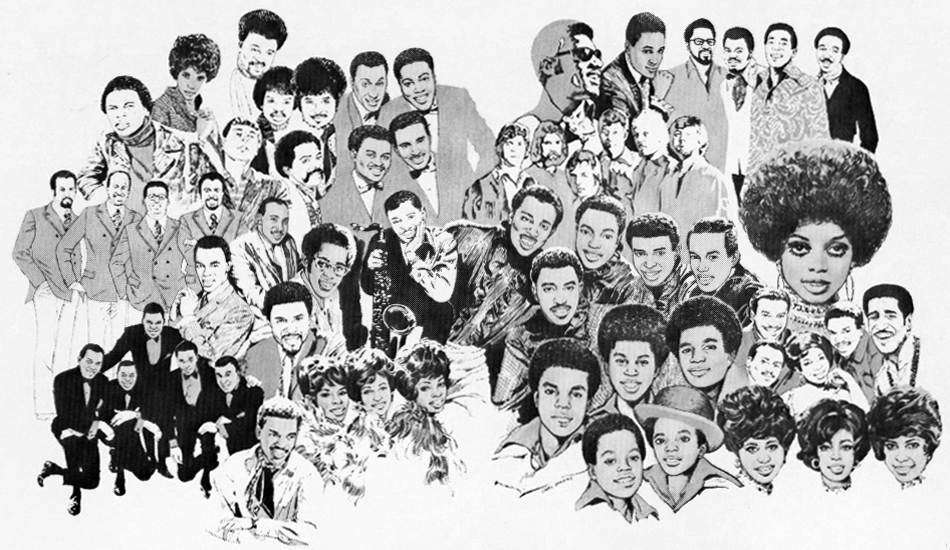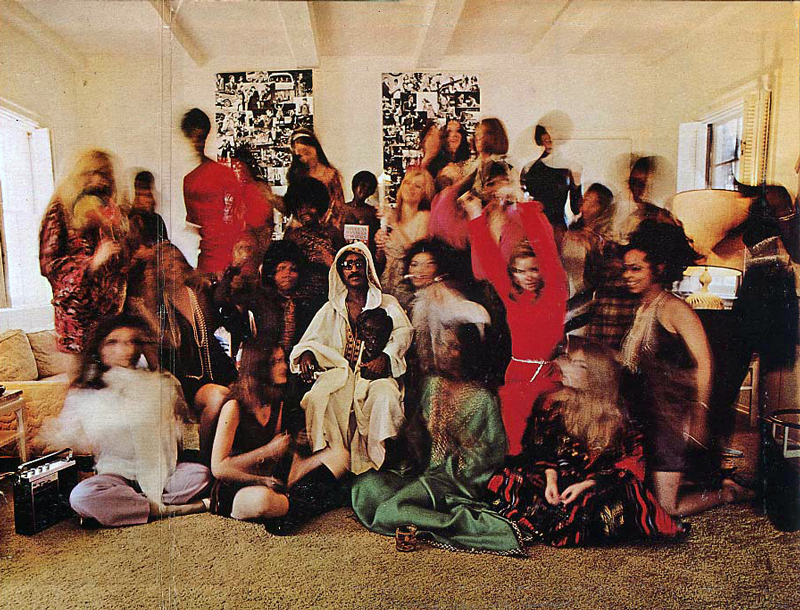 Release notes
This album has never been officially re-issued on CD.
All tracks except "Spinning Wheel", "You'd Better Sit Down, Kids" and "And When I Die" were released onto compilation CDs released by Charly Records and Pazzazz in the U.K. in the early 2000s, although they are most likely vinyl transfers.
All tracks (again, most likely vinyl transfers) are currently available for digital download in the U.K. in a series of compilation albums titled Sammy Davis, Jr. Selected Hits Vol. 1-5. These are not currently available in the USA.